Instructor Development Institute (IDI)
The Instructor Development Institute (IDI) was formed to provide standardized, multi-level, multi-track programs to develop professionalism in the delivery of law enforcement instruction. The design, development and delivery of the IDI program was accomplished in 2006 – 2007 in collaboration with POST, GTA/RTC, Napa Valley College and numerous other stakeholders throughout California. This website provides overview information, course schedules, and other useful information about on-going instructor development activities.
Instructor Development Institute Update:
Effective July 1, 2019, POST has refunded the IDI program for the 2019-2020 fiscal year. All courses within the various levels of IDI have been posted on our website. There is no tuition for POST-Reimbursable agencies and a reduced tuition for all Non-POST Reimbursable agencies.



Effective October 7, 2019, travel reimbursement via Training Reimbursement Request (TRR) has been REINSTATED for all IDI courses.
---
POST IDI Levels
---
Certification at the Basic Instructor Level includes successful completion of;
40-hour POST Basic Instructor Certification Program
Validation of competencies in the classroom, to be completed by your Level 1 Instructor
Certification at the Intermediate Level includes successful completion of all prior level work and;
40-hour Intermediate Core Course, which includes a 24-hour Intermediate Instructional Skills, 8-hour Presentation Skills, and 8-hour Critical Thinking Skills courses
Certification at the Advanced Level includes successful completion of all prior level work and;
Prerequisites for attendance at the Master Level Includes:
Successfully complete all Level 1, 2, and 3 requirements
"Student Learning Outcomes Course" (POST Learning Portal)
Submit an MICC application in the approved format
Certification at the Master Level includes successful completion of all prior level work and;
Successful completion af the Master Instructor Certification Course (MICC) designing, developing and delivering a minimum of a 24-hour course that meets a demonstrated law enforcement training need
The candidate's ISD and TTP will be formally evaluated by a panel prior to course delivery
If your goal is to attend MICC, please use this Map and Checklist to guide you through the process:  Instructor Development Institute Visual Map & Checklist
If you have further questions, please contact Marisa Messier, mmessier@govtraining.com or (858) 550-0040
---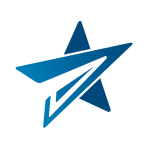 Michael Gray
Executive Director, Government Training Agency
(858) 550-0040
Marisa Messier
Director of Training, Government Training Agency
(858) 550-0040